Vidéo : Moby - Say it's All Mine De l'Album Animals Right L'Album mal-aimé de Moby.
J'adore l'énergie de ce titre, même s'il est mal enregistré :)
Le système ne permettant d'afficher que mes 5 prochaines sorties...
Cliquouillez dans "Sorties" puis sur le bouton "Recherche avancée".
Saisissez dans le champs "Recherche" mon petit nom "Ifyoulovethem" puis
cliquouillez again sur le bouton "Appliquer le filtre"
...et là, vous aurez l'ensemble de mes sorties, sur 2 ou 3 siècles
Les Listes Principale et Attente étant maintenant réduites à 22 pour la plupart,
pensez bien que, lorsque vous êtes inscrit et absent vous avez empêché quelqu'un de passer un bon moment car les listes étaient peut-être saturées.
Pour le moment, je ne cartonne pas rouge... ne m'y amenez pas 😉.
Les faignants qui "pompent" mes sorties, sans me demander, sont blacklistés. Ayez un peu d'identité, ou de correction. Ras le bol 😠!
C'est la diversité de sorties qui fait la richesse d'Ovs, ni la copie, ni la routine.
Je fais le choix de paramêtrer mes sorties en solo.
Il y a beaucoup trop de félés en liberté et même sur Ovs.
Savoir qui vient donne déjà une info.
...Les amis des uns étant parfois les ennemis des autres...
Si vos amis sont d'Ovs, ils s'inscrivent et seront les bienvenus. As Ovs CGU 😉.
Mais pas nécessaire si mineur ou de passage dans la région...
" La vie sans musique est tout simplement
une erreur, une fatigue, un exil. "

Friedrich Nietzsche (Ca fait des points au Scrabble ! ).
Tout le monde est un génie.
Mais si on juge un poisson sur sa capacité à grimper à un arbre, il passera sa vie à croire qu'il est stupide. Albert Einstein.
Culture, culture et longues conversations.
Désolé je ne parlerai pas foot... mais des nuits entières de musique, savoir-faire et autres curiosités.

J'adore retapper de vieilles guitares🎸 et leur redonner voix, retracer leur histoire ainsi que celle de la marque. Histoire humaine, quoi !
(Un petit mot non attendri pour ces 💣💥💤💢💣 qui vandalisent les instruments de musique sans posséder la moindre connaissance technique ou musicale.... Ouf, ça fait du bien !)

Mi piacerebbe chiachiarare con italiani ma dove sono ?
I like to tchat with english too :) especially natives.

Découvrons ensemble plein de ces choses et notre relation sera prometteuse. Amitié.

Quelques films : cliquouillez sur les images, pour les trailers Ytube :)


Quelques Galettes : cliquouillez sur les images, pour les zics sur Ytube :)
Réflexions : Vidéo Le Jeune... une nouvelle thérapie ? De Lestrades
... Livre complémentaire : Le Livre
Du même documentariste :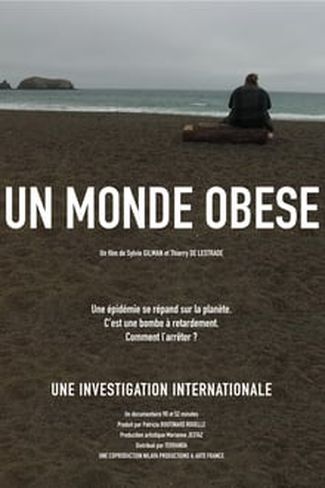 Un Monde Obèse